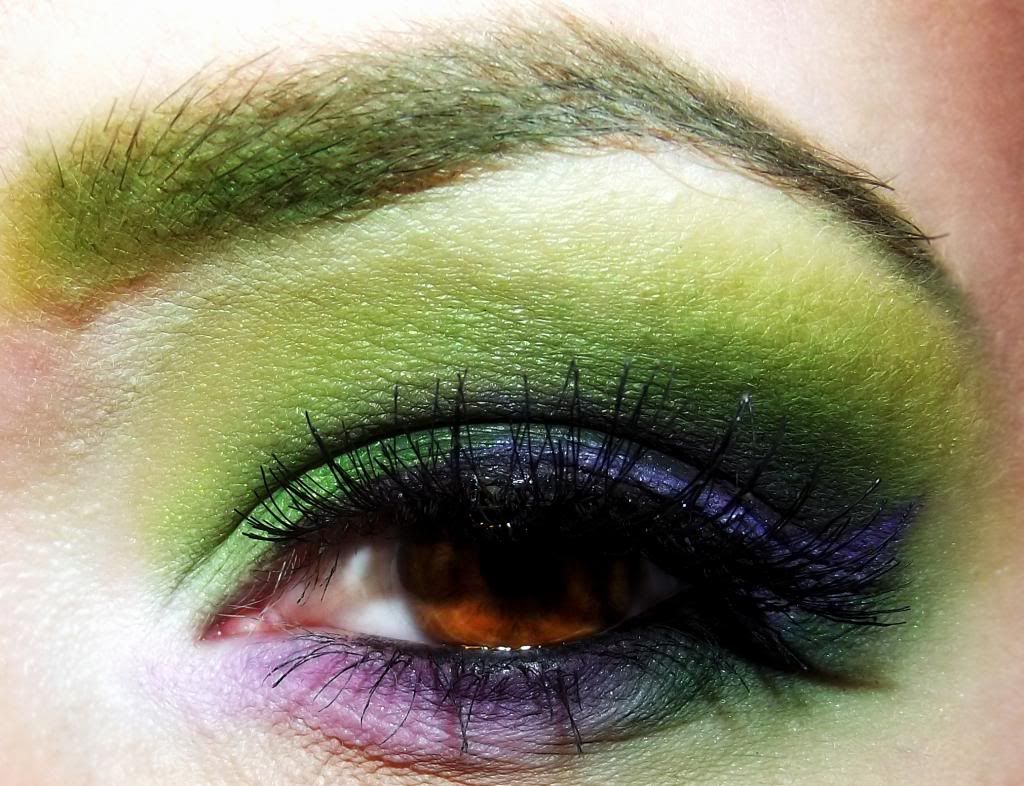 I played around with some dark greens and purples and got this. I realized I'd unknowingly done the first in my possibly happening Avengers series, the Hulk.
I really like combining sort-of contrary colors, they always look so interesting together. And since these were from my Inglot palette, they were super easy to blend.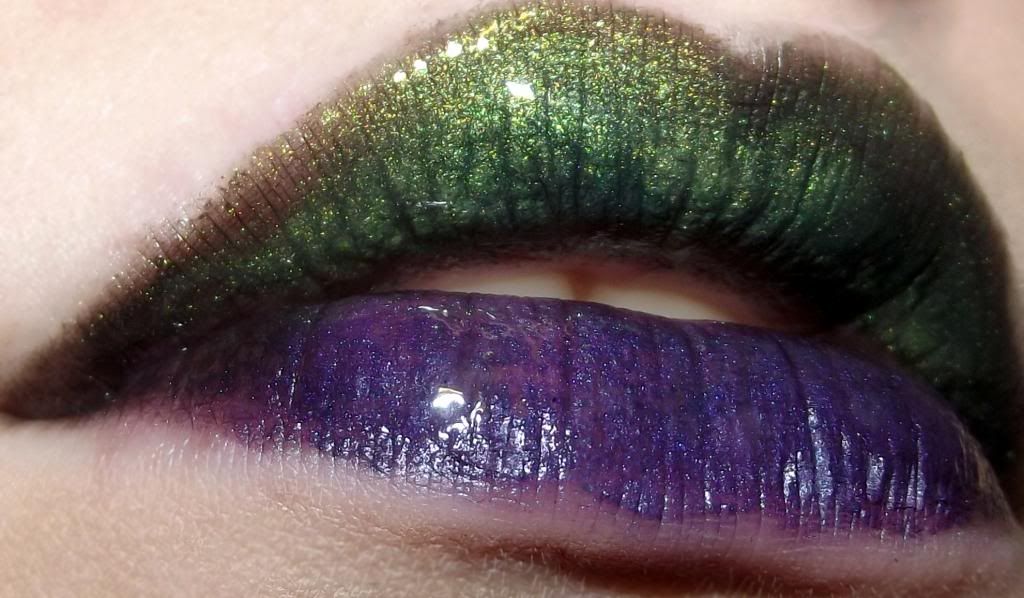 The lips are more simple than you'd think. I used a black lipstick as a base and dabbed on some shimmery eye shadows and finished off with a super shiny clear lip gloss.